_
Ivan Rendualic, CEO of RexRea, Talks about Iran's Medical Tourism
Ivan Rendulic is the  CEO of RexRea, a private consultancy company based in Croatia, focused on the development of health tourism. he has traveled to Iran and in this interview speaks about his opinion about Iran's health tourism. he also talks about his own experience in the medical tourism industry. recently he has traveled to Iran, in this interview, he talks about his travel to Iran and his opinion about Iran's health tourism. moreover, he shares his own experience in the field.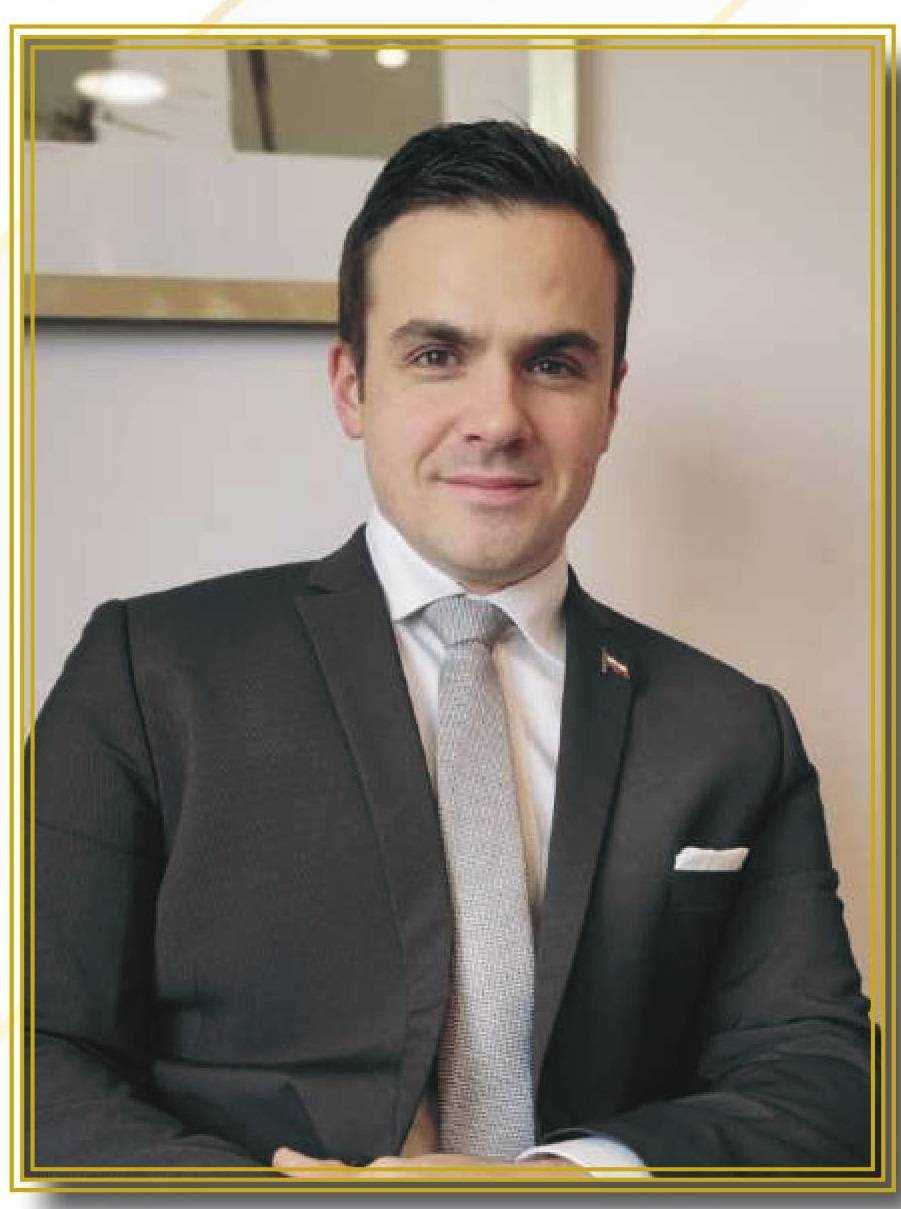 – Tell us more about yourself?
I am the CEO of RexRea, a private consultancy company based in Croatia, focused on the development of health tourism.
The majority of our clients are medical and health facilities, looking to develop their sales & marketing capabilities, mainly for medical tourism purposes. We also facilitate individual patients looking for world-class medical service.
RexRea represents and works with private and public medical providers in defining and creating their sales strategy, connecting them with foreign agencies and associations, and representing them on the international market with the goal of attracting foreign patients for treatment. We cover the entire marketing & sales channel.
Our role is to help medical providers identify their biggest market advantages, promote and sell them, and on this topic and I am an active speaker in the international health tourism market.
We also work directly with patients by finding the best medical care for them based on their preferences and medical needs. From the initial inquiry to post-procedure, we follow the patient's progress closely to secure their well-being.
– How did you get into this business?
We started with health tourism more than 8 years ago when we identified potential for medical facilities in Croatia to be presented on the international market and work actively to attract patients from abroad.
Our start was by identifying key events for health tourism where will have the possibility to start creating visibility for Croatia as a modern destination for medical tourism. The first such event that we visited was IMTEC in Dubai and since then we have visited a significant number of similar events where we would speak directly with interested patients, medical tourism buyers, and medical tourism stakeholders.
Our role was later recognized by the Croatian government, so I was nominated a member of the Coordination Body for Private and Public Stakeholders within the Ministry of Tourism and Ministry of Health of Croatia, and Council Member on the Board of the Medical Tourism Association within the Croatian Chamber of Commerce.
– Fortunately, you have traveled to Iran, how did you get to know Iran and its medical tourism industry?
Yes, I had the wonderful opportunity to travel to Iran and this was during November 2021 when I participated in HTDC conference during which I had the chance to meet professionals from Iran's medical tourism industry. The invitation to the event came from Mr. Majid Zangooei.
During the conference, I had the chance to speak with many medical tourism stakeholders, from governmental representatives, hospital representatives to medical tourism facilitators and agents and from this, I experienced a strong effort from all participants to open the Iranian medical tourism market to international guests and participants.
– In your opinion, what are the strengths and weaknesses of Iranian health tourism?
When we speak about Iranian strengths in terms of medical tourism then the biggest asset is the world-known Persian medical tradition. It is a known fact that the modern hospital system originates from Persia, and modern medicine, as we know it today, is based on from teachings of Ibn Sina (Avicenna).
A positive learning curve for me during my time in Iran was learning about the application of traditional Iranian methods in the treatment of modern illnesses where a person is not just treated for existing symptoms by prescribing drugs, instead a more holistic approach is proposed to bring a patient's body into balance. Here the emphasis is put on foods that have a hot and cold nature. This was a unique experience for me.
Iran is already a proven destination for health tourism in its region which is the most important foundation for the long-term sustainable growth of medical tourism.
Doctors that I have met in Iran have the required education and knowledge which is needed to attract patients from abroad. A significant number of those doctors studied abroad and have EU degrees which increase credibility with potential patients from e.g. European countries.
During my visit to Iran, I had the opportunity to inspect a fertility treatment clinic in Iran. I can confirm that the latest technologies for the treatment of infertility which are available in Europe were also available in that clinic which is in Tehran.
A super important asset for Iran is the incredible hospitality for foreign guests and that there are no language barriers for people speaking English.
Now regarding weaknesses, I would mention that the only weakness I could identify is that Iran is not yet considered a health tourism destination for patients outside of Iran's region. Iran is already a known traditional tourism destination and now the task is to promote its medical tourism capabilities as well.
– What is the future of world health tourism? What are medical tourism's future trends?
As we know, we are in a rising market which grows each year with double-digit numbers. This was slightly offset by the covid-19 pandemic, but that will also pass, and we need to make sure that we are ready when everything falls back into place and the market recovers.
As a fast-growing market, this industry attracts more and more new participants, from facilitators to travel agencies, associations, hospitals expanding their medical offers, etc. All of which are looking for their own market share.
I would say that we are all in the "visibility" phase of the industry. That means that we are all thinking in a different way about how to create our own visibility to attract more patients.
The development of health tourism in the future will certainly depend on the utilization of modern technologies. Until recently telemedicine was described as a service of the future. With the covid-19 pandemic, telemedicine became a standard in health tourism.
Once we apply modern technologies, such as VR, AR, mHealth and eHealth solutions, cross-sector platforms, and wearables that follow up on patient status constantly we will enter the "patient ownership" phase. That means that patients individually will depend on technology to measure their personal well-being, warn about irregularities in their behavior and act as an early-warning system and notify them when medical checkups are needed. The first medical provider that will be able to develop such comprehensive solutions and market them will have a significant advantage in the industry.
– What is needed for the medical tourism industry to grow? What could hinder the future growth of the medical tourism industry?
To be competitive in this industry-first we need to know our market, which are the patients we are looking to attract, and which are the main services we would like to promote.
Creating awareness is difficult because it is not just an individual effort. It scales from the regional level, country level, up to the local level. Let's say that we are a hospital which is in a country well known for health tourism. In this situation, we don't need to focus on promoting that country as a destination for medical tourism instead we should focus on raising awareness of our facility. And other way around if we are in a country which is building its reputation in the market, we will have to invest in promotion on a country level.
The suggestion here is not to be greedy, instead team up with facilities in your area, make sure to coordinate your activities and not to waste money on fighting each other. Form clusters or partnerships, better to share patients and have a continuing long-term flow of satisfied patients, rather than focusing on a short-term increase in volume. Health tourism is the industry of providing treatment to patients from abroad, not an industry of selling medical services, this always needs to be kept in mind.
– Marketing is one of our main challenges in Iran, what is your suggestion for marketing strategies?
Here I will reflect on good and bad marketing practices. When I was identifying the strengths and weaknesses of health tourism in Iran, I never mentioned price as a factor. A common bad practice in the promotion of a health tourism destination is promoting it as an affordable or cheap health tourism destination. In my opinion, this has more of a negative effect, rather then positive as it sends a bad message. Price is an important factor when it comes for patients to decide about the destination they would like to visit, but there are many other factors that need to be satisfied before the patient will consider comparing prices.
Good practice is knowing exactly what is the unique selling proposition that we own and building the entire marketing strategy around it. Health tourism is a long-term business of creating trust and partnerships. Here a vital role is taken is carried out by working closely with international consultants and buyers. A strong suggestion on how to meet and cooperate with important stakeholders in the industry is to attend specific events for health tourism (e.g. ITB Berlin in Germany or EMT conference in Italy) and take part in modern health tourism platforms (e.g. BookingsMed).
In terms of marketing the rule is to focus on 5 main focus areas: presented content, communication channels, inquiry and treatment offer structure, medical service and cross-sale services, patient satisfaction.