The concept is to create visibility for Medical Companies inside the widest Travel Exhibitions in Europe. Our task is to :
create events in the event: organizing B2B meetings and Conferences to increase the visibility of the participants.

select and invite medical tourism professional Buyers inside touristic Exhibitions.

invite the most excellent Clinics, Hospitals, Medical spas, and Thermal Resorts in order to increase the trust and the cobranding between and towards participants.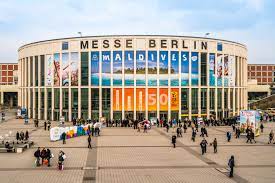 Since its founding in 1966, ITB Berlin has established itself as the guidance system of the global travel industry. The brand ITB Berlin has a firm place in the calendar of everyone who loves to travel professionally and personally. With unbreakable enthusiasm, we work on proving to you, that ITB Berlin is "The World's Leading Travel Trade Show®".
Medical Tourism – traveling for medical reasons is a booming segment
The Medical Tourism sector, dedicated to health orientated, medical travel, has become a well-established
tourism segment at ITB Berlin in the past years, a unique platform for Medical Tourism which is an important fast-growing market worldwide. The Medical Tourism Pavilion is home to clinics, hospitals, hotels, and destinations which provide medical tourism services in this booming market.
Buyers and agencies are invited to visit the pavilion, but private visitors also had the chance to receive valuable information and even do check-ups during the ITB weekend.
The Buyers' Program is reserved to travel professionals that have decisional power in purchasing (purchasing managers, product managers, contract managers, owners, directors, CEO) in the following tourism categories:
Tour Operator

OLTA

Wholesaler

Travel agencies

Associations

MICE professionals

Wedding planner

Medical Travel Designers