a pioneer in the medical tourism industry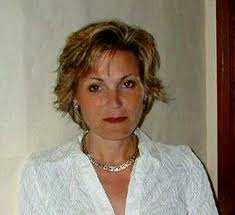 Christina has been a passionate Patient Advocate and Medical Concierge as well as a pioneer in the Medical Tourism industry since 2002. She formed her first company, MedNetBrazil Concierge Services, in 2002. In just the first few years while living in Brazil, she hand-held close to 300 patients through the entire process and created medically responsible protocols and standards of practice that ensured patients' safety, support and satisfaction and spared them thousands of dollars from complicated recoveries, longer stays and re-admissions. These protocols and standards are the basis for the Chamber's three tenets: Advocacy, Aftercare and Accountability.
​Her expertise and unique experience have been highlighted and appeared in four Medical Tourism guidebooks and over the years, she has been asked to present at various International Medical Tourism Conferences about managing the "Patient Experience," has also consulted for medical providers, hospitals, accommodating hotels, other medical travel facilitators as well as those interested in the trends of the industry in general.
Christina is perhaps, NOT the typical "expert" you will encounter in the medical tourism industry. We say this because her expertise comes from one-on-one patient/doctor contact IN Brazil, overseeing every aspect of their treatment and recovery. She pioneered the Medical Concierge concept "from the ground up" and created workflows for patients and Concierge staff to guarantee process consistency. Fostering trust and instilling integrity, along with knowing how to create an excellent "Patient Experience" and helping to guarantee optimal results through safety, all with cultural values in mind, is the key to Medical Tourism really coming into its full potential as a vital and high-touch industry.
We are so proud to have Christina in our education department and as a professional counselor in our company.