_
What We Offers In Our

  Knee Replacement package
IN IRAN

the surgical procedure
Medical tests, photography &radiology
Medication for treatment
Follow up calls
4* & 5* hotels
Rooms with Wi-Fi
Travel insurance
Sim-card with prepaid internet
24/7 online support
Visa authorization code
Transfer to and from the clinic
Airport pick up and drop off
City tour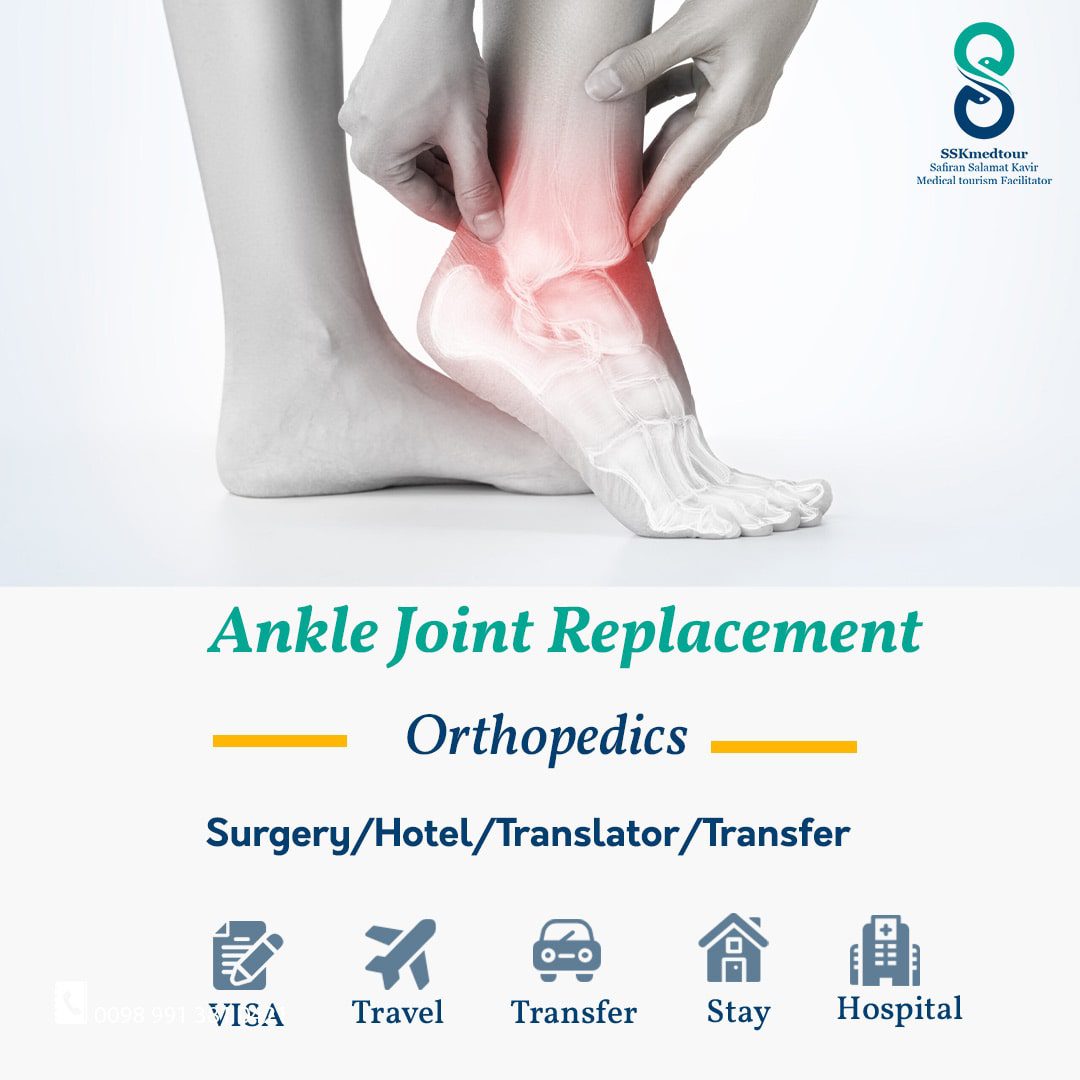 Do you need total knee replacement surgery, but it is costly in your country? Is it too costly that you have to take a loan for it or do you have to put up with the pain?
You will be amazed to hear that international patients all around the world choose other alternatives. They search through the internet and search for the same procedure in another medical destination. Going abroad for undergoing ankle joint replacement not only help you to save up to 80 or 90 %, but also you could receive your surgery without delay.
By choosing Iran as your medical destination you can save up to 80 %. You will receive high-quality medical services in the top hospitals in Iran.
Choose Iran as your medical destination because:
Iran is a cost-efficient medical destination, saving up to 70-80 %

Iran has high-quality medical facilities

Iran has the most professional and experienced doctors

No waiting list

Merge your holidays with medical care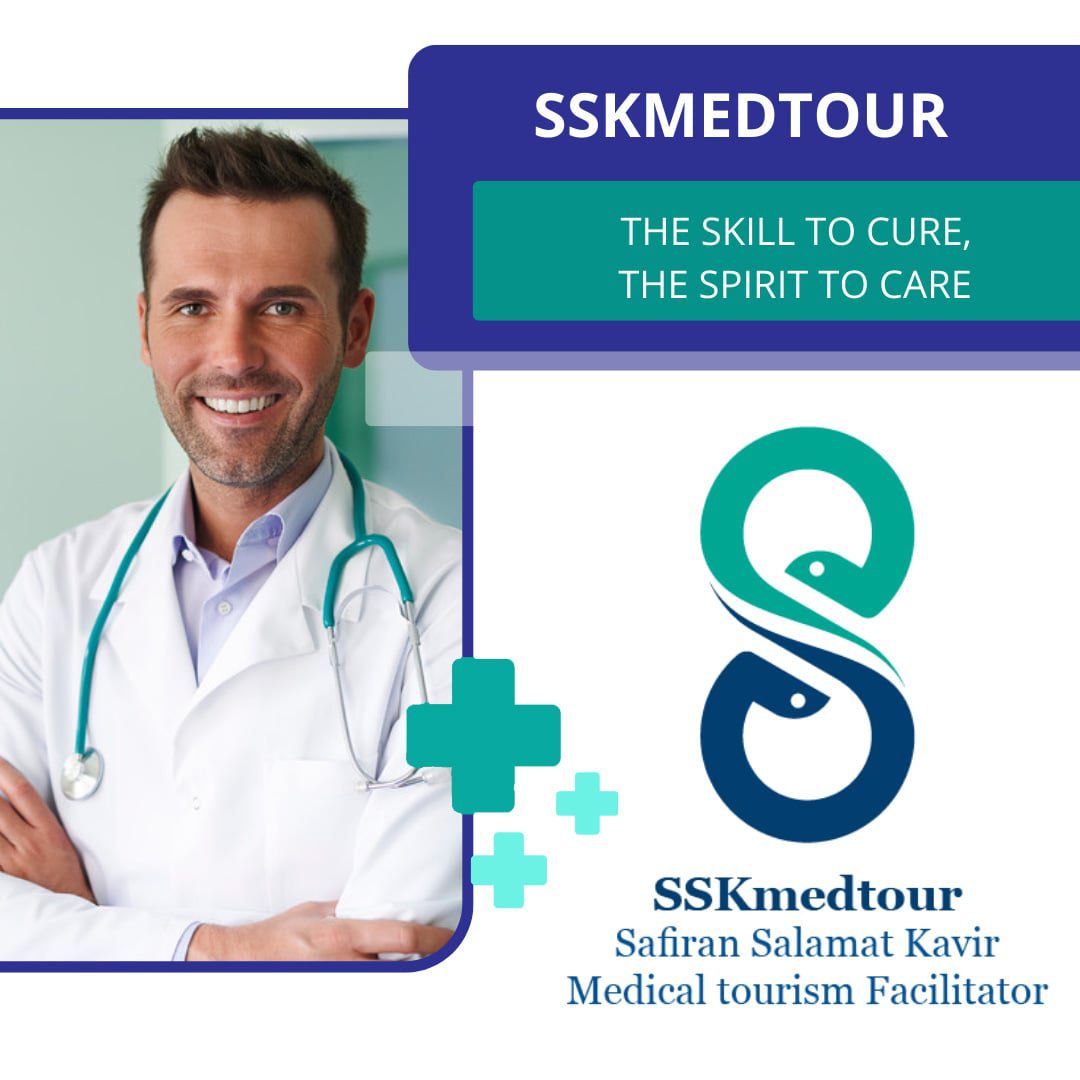 sskmedtour is committed to providing high-quality personalized medical care. Sskmetour team comprises real professionals with academic studies in medicine, hospital management, and tourism. we bring our experiences together to provide the best services to international patients. Our main task is to bridge the gap between international patients who seek their treatment abroad and healthcare provider across the globe. Sskmedtour has a vast network of partners in Germany, UAE, Italy, India, Argentina, and Thailand. We believe in providing safe, comfortable, quality healthcare facilities with the best services for cross-border patients.
Ankle Joint Replacement in Iran: How Much Does It Cost?
Ankle joint replacement surgery is among the Cheapest ones in the world. You could make substantial savings and receive the best medical services. The biggest reason to choose Iran as your medical destination is the price. Iran is a country with professional surgeons and modern hospitals that offers the most affordable price for medical procedures even cheaper than India or turkey.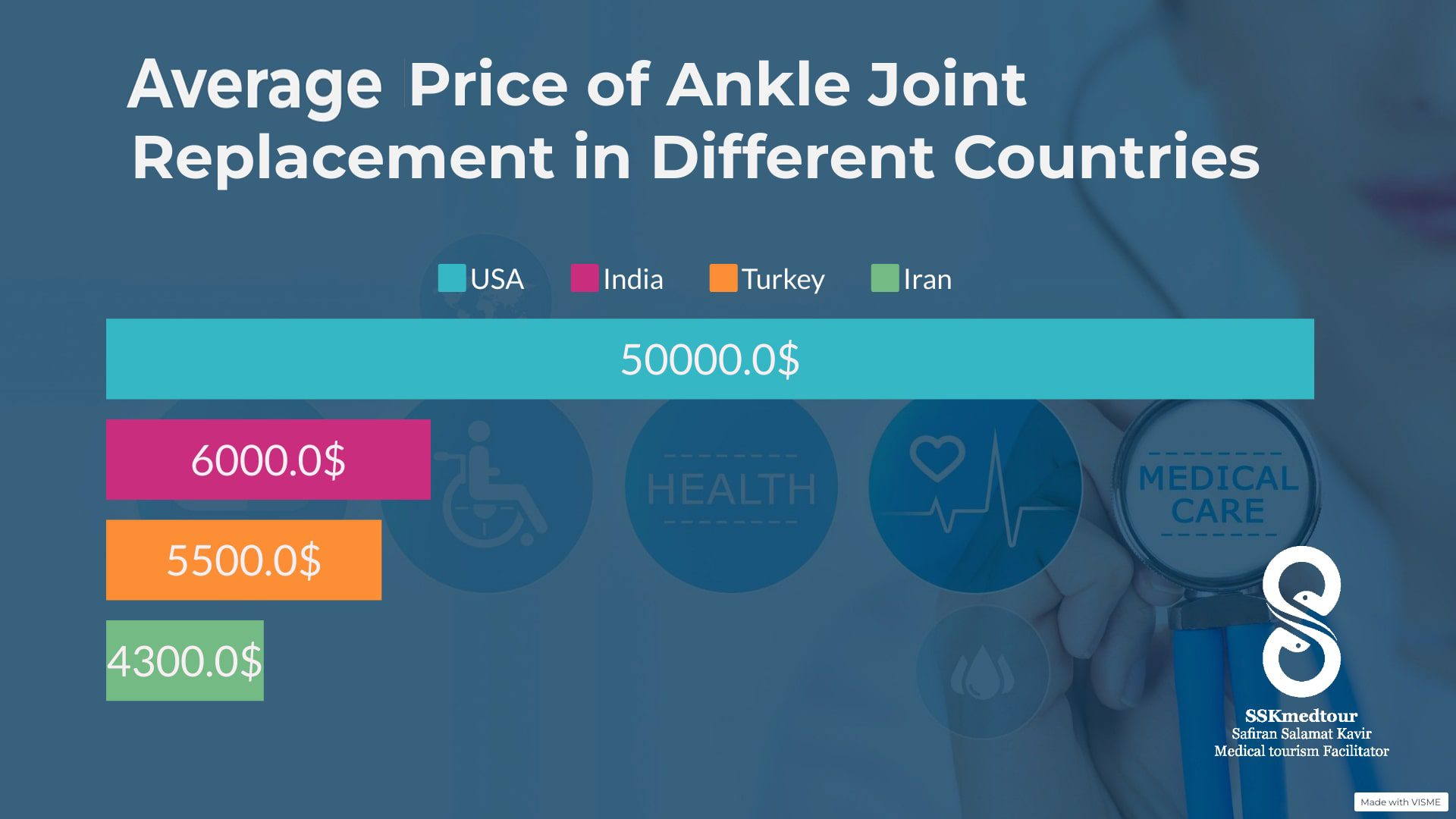 The low price is not because of low quality; the main reason is the low value of Iran's currency which makes it a cheap destination for international patients.
Ankle joint replacement in Iran is 4375 $ as the price is 50000 $ in the USA, 5500 in Turkey, and 6000 in India.