_
Lucia Magnani and Long Life Formula
Lucia Magnani Health clinic offer what has been missed in our life, health and tranquility. Lucia Magnani has devoted her whole life to studying the human aging process and health, the result of her efforts is Long Life Formula. Long Life Formula is a unique method for all those who want to lead a long, healthy, and exciting life.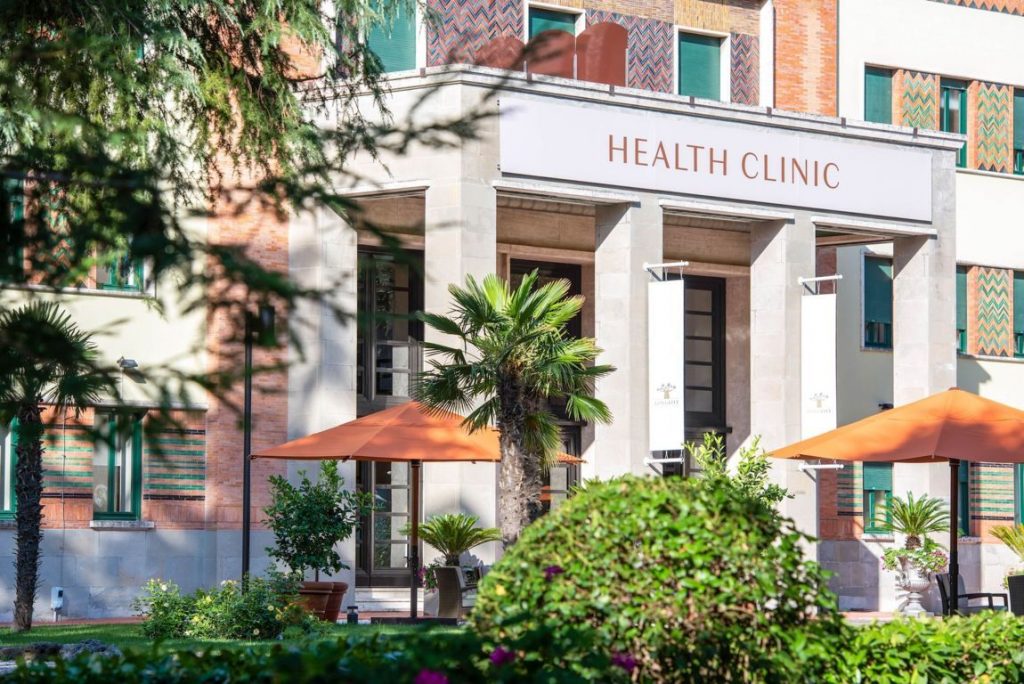 What Is Long Life Formula?
The method for permanent well-being adopted by the Lucia Magnani Health Clinic is called Long Life Formula ®. Long Life Formula is a scientifically based protocol that has been developed by Lucia Magnani with aim of fighting oxidative stress and its consequences in terms of cell aging and overall health.
The method Long Life Formula ® consists of:
Comprehensive medical check-up, based on the selected program, including oxidative stress exams

Personal assistance of the Long Life Angel, who fulfills all the requests of the guests and guides them throughout their journey

Overnight stay in the Long Life Formula rooms, designed to ensure optimal rest

Massages and aesthetic services in themed environments and state-of-the-art equipment

Thermal treatments using our millenary salsobromoiodic and sulphurous waters

Personalized diet with 5 meals per day with selected nutritional ingredients and rich in anti-oxidants

Targeted physical activity plan and postural gymnastics with the personal trainer
Lucia Magnani health clinic programs



PREDICTIVE MEDICINE
this program includes plasma, cellular, metabolic and genetic analysis. They
provide an overall picture of the situation and help the medical staff to create a tailor-made prevention program for each guest. one of the main analyses is the oxidative stress test, that determines whether there is an imbalance between the production of waste substances (free radicals) and the ability of our body (antioxidants) to neutralize them.
HAPPINESS Joyful Programme
The Happiness programme was designed to allow the guest to improve their psychophysical state, and feel happy and in a good mood.
The medical check-up includes in-depth tests for the measurement of the hormones of happiness and oxidative stress, a diagnosis of all organs for a holistic approach to the person, and a nutritional consultation to elaborate on a diet rich in foods that increase the feeling of happiness and well being. 
ENERGY Energizing Programme
The Energy programme has been formulated for those who often feel fatigued by a sedentary and inactive lifestyle. The program allows you to improve your physical and mental condition, through a personalized training and diet plan and a series of tests necessary to exclude any pathologies.
RESTART Rehabilitating Programme
The Re-Start Programme is indicated by our professionals and researchers to improve postoperative recovery in a refined environment away from the hospital but equipped with all the latest technologies. In the case of recent surgery, the profile can be developed in collaboration with the referring surgeons.